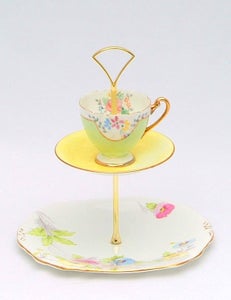 £

37.00
Use our bespoke service to create a lovely cake stand using your own china. Breathe new life into your family china, ready for a new generation of tea and cake, or perhaps complete a prized dinner service.
Bespoke prices vary from £26 for a two tier to £37 for a 3 tier, plus the postage from you to us and £10 from us to you.
Please email carole@letthemeatcake.co.uk or call 07768 617 081 for our bespoke document. Create your own truly unique gift to yourself or someone special.